Share:
---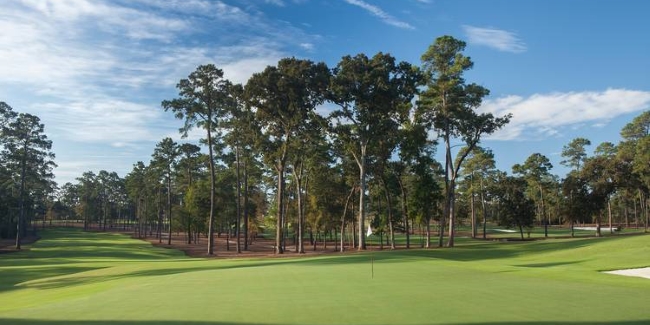 Bluejack National Gran Opening
Tiger Woods' first golf course in the United States.
By Art Stricklin
Bluejack National, designer Tiger Woods' first U.S. design, located in the rolling terrain and thickly wooded terrain just northwest of Houston, is championship in conditioning and unique facilities, but hardly championship in toughness.

For a player, who built his golf legend on conquering some of the toughness courses worldwide and bending them to his unmatched skill and will, par 72 Bluejack, which fully opened for play for prospective members and guests in late April is refreshingly player friendly, manageable and even downright friendly.

"Somehow we have gotten into the concept that golf has to be hard and you have struggle and lose balls on the course," said course developer and longtime Texas golf professional Michael Abbott. "That's the opposite of what we have here at Bluejack National. What's wrong with golf being fun and enjoyable and coming out to play with your family and friends.

"We view the whole golf system as broken and feel we have lost our way with too hard courses that must be endured rather than enjoyed."

While Bluejack, which plays 7,555 yards from the back or Tiger tees can be set up to challenge the best players, already PGA Tour pros Patrick Reed, Mark O'Meara and Dave Stockton, Jr., have toured the facility, the course designer said his first American design is set up for fun, not struggle.

"At Bluejack, the entire development is focused on creating an atmosphere where the whole family can come together. We've taken this to heart in the design to create a course that will be enjoyable for all," Woods said.
"The design has integrated a number of techniques to facilitate this - there is no rough, the fairways are generous, and the front of the greens is open and grassed to promote creative shot making."

Bluejack President Casey Paulson said the goal for Woods and others involved is that a player of any type could go around the layout, set in 755 wooded Southeast Texas acres and not lose a golf ball

The par 3 7th holes is one of the few where water comes into play off the tee, located to the right of the fairway, but even there Bluejack offers room to play on dry land.

"The result is that we've designed a course that emphasizes strategy and creative thinking, while also creating a course that stresses playability, fairness, and enjoyment for all levels and ages of golfers. Most importantly it is going to be fun. And I think that's what we really need to get back to with the game," Woods said.

Most holes at Bluejack, named for a native Oak located on the property, feature wide driving areas and uphill or scenic green approaches which allow players a wide variety of shots.

"Sometimes architects give lip service to a playable, walkable course, but that's what we did here," said former Tom Fazio design associate Beau Welling, who worked with Woods on the nearly two-year project. "We want people to enjoy the game and walk the course and that is what is happening. People said golf takes too long, but if it's fun, people will do it for a long time."

The tree lined fairways and steeped shaped fairway often give up an Augusta National look and feel with wall to wall green, but lots of opportunity to play recovered shots and plenty of places to find your ball and keep the game and the fun going.
The large greens present all matter of putting challenges, but it gives the player plenty of chances to be putting and making pars and birdies, not double or triple bogeys.

"It's doesn't diminish the course to say you made three birdies and shot a good score," Abbott said "This is a great championship layout, but it's OK to shot a good number here and have a good time. That's what golf should be all about."
Another key factor in the golf is fun mantra here is the 10-hole Playgrounds, short course, with no holes over 130 yards, where players, member and guests can warm up, shorten their shot game and settle all bets.

"The Playgrounds is going to be wonderful for families and entertaining friends, but I also see it as an ideal place to introduce new players to the game in a fun and relaxed setting. I can see here playing here with my kids and my friends," Woods said.
That's what makes the Playgrounds, with lights in the trees for night play, the most unique part of the Bluejack practice facility. Woods has said he wants Bluejack and other courses he plays or will design to be a place he can bring his kids to where they can learn and enjoy the game in ways he never imagined as a junior.

Kids can play from a short set of Frank's Tees, named for Woods' famed Tiger headcover, and all players can go from hole to hole, but can start from anywhere and play from any direction or location.

"We've already had six holes in ones there," Abbott said. "That's great, just awesome. Who doesn't want to say they made a hole in one when they came to Bluejack.

The entire practice facility is nearly a hundred acres which includes a doubled sided 300-yard driving range and a Texas-sized practice putting green, some 28,000 square feet which features different levels and can be divided into an 18-hole practice putting green and a challenging competitive putting surface of various lengths.

There is a driving range 300 yards long by 30-40 yards wide. Nike Golf, Woods' longtime sponsor, is part of the new golf performance center which includes two private hitting bays, video teaching equipment including Trackman and a SAM putting lab.

There is a workout facility, plus an outdoor patio and bar when you need a little rest from all the practice.
From the former World No. 1 golfer building in a state which prides itself on everything in a big scale, you would expect nothing less than world class and Texas-sized from Bluejack National. Add playable and family friendly and you have the makings of another Lone Star Classic.




Revised: 05/06/2016 - Article Viewed 19,434 Times - View Golf Course Profile
Share Comment
Written By: Art Stricklin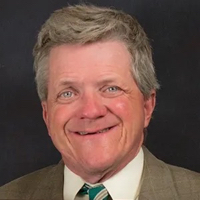 Art Stricklin has covered every professional and most major amateur golf tournaments in the state of Texas. He has covered both the Byron Nelson and Colonial PGA Tour events for the last quarter century, plus the Texas and Houston Open more than a decade. He has covered every Champions Tour event in the state along with the Nationwide and LPGA Lone Star tournaments.

On the national scene, he has achieved the domestic grand slam, covering the Masters, U.S. Open and PGA Championships on multiple occasions along with the U.S. Amateur, the Tour Championship and dozens of other professional golf events.
Like Us For Local News and Specials