---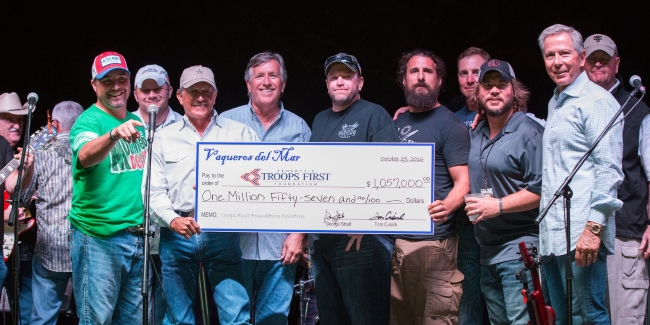 George Strait's Sixth Annual Vaqueros Del Mar Invitational Golf Tournament Benefits David Feherty's Troops First Foundation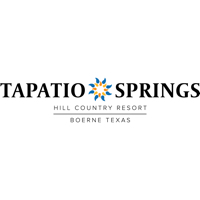 Country music legend George Strait and Texas businessman Tom Cusick hosted their sixth annual Vaqueros del Mar Invitational golf event at Tapatio Springs Hill Country Resort, October 26-29, which raised $1.1 million for Feherty's Troops First Foundation. This annual event has now raised in excess of $3 million for military personnel wounded in action since 2012.

Strait and Cusick, both joint owners of the Tapatio Springs Hill Country Resort in Boerne, Texas, founded the fundraiser in November 2011 to support wounded U.S. servicemen and women through David Feherty's Troops First Foundation. The NBC sports on-course golf reporter for PGA TOUR tournaments and popular TV personality co-founded the foundation in 2008.

"We can never repay our military veterans for their dedicated service, but we hope our partnership with the Troops First Foundation can show how much we appreciate them," said George Strait. "This marks our sixth year of supporting the wounded men and women who have served our country, and we are thrilled to have raised over $1 million, breaking last year's record."

The four-day celebration culminated with a golf "shootout" and a surprise appearance by PGA TOUR player, former world number one in the World Golf Rankings, and Time magazine's "100 Most Influential People" (2016), Jordan Spieth. A live auction emceed by Strait and Cusick followed an incredible jam session starring the country music legend, with dinner and dancing. George Strait, Jamey Johnson, and Keith Gattis then wrapped up the event by serenading the more than 300 guests with many of their favorite songs.

About Feherty's Troops First Foundation
David Feherty and Rick Kell founded the non-profit organization in August 2008 to provide assistance to soldiers who have been wounded in combat. With unduplicated relevance as a core principle, Feherty and Kell have created several programs and specialized events designed for wounded soldiers and their families that address relationship building, mentoring, reintegration and looking forward. For more information, visit www.troopsfirstfoundation.org.

About Tapatio Springs Hill Country Resort
San Antonio's original destination resort, Tapatio Springs is nestled in the heart of the Hill Country on 220 acres among rolling hills, wildflowers and limestone cliffs. It is the ultimate family-friendly, affordable destination with a new $1.0 million resort pool and bar, an 18-hole championship golf course recently restored by Tripp Davis and Associates, casual, full-service dining, live music event series and over 10,000 square feet of fully-renovated event space. Tapatio Springs is located at 1 Resort Way, Boerne, Texas 78006. For more information, please call (855) 421-0211.

News Source: Tapatio Springs Hill Country Resort
Posted December 6, 2016 || Viewed 5,585 times || View Course Profile
Share Comment